Hallo meine Lieben, heute habe ich wieder ein typisches Girly-Outfit für euch, welches schon direkt Lust auf den Frühling macht! Denn heute habe ich wieder meine liebsten Farben kombiniert, mein neues Kleidchen steht dabei im Fokus.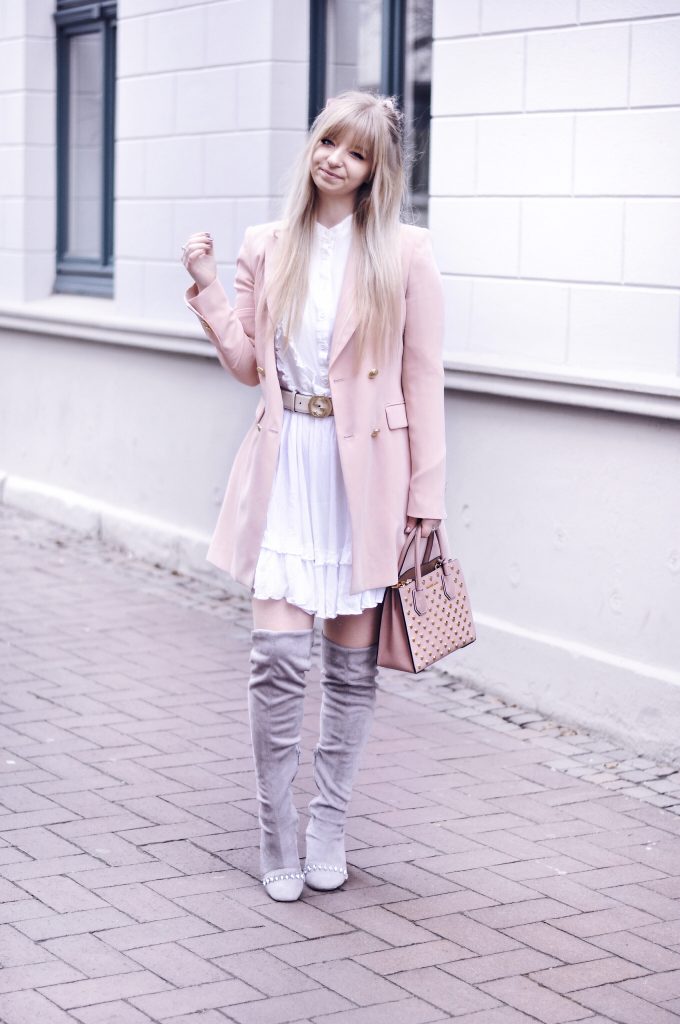 COAT: ZARA // SHOES: ZALANDO // BAG: MICHAEL KORS // DRESS: via. NA-KD* (direct link)
THE PERFECT WHITE DRESS VIA NA-KD.COM*
Dieses wunderschöne, weiße Kleid habe ich via. na-kd.com* bestellt und bin super zufrieden. Die Qualität ist wirklich super und auch der Schnitt gefällt mir echt gut. Anfangs war ich etwas skeptisch, da es an der Hüfte recht "breit" geschnitten ist, aber mit einem schmalen Gürtel für die Taille kann man somit den Schnitt auch noch selbst variieren. 🙂
Deshalb habe ich euch nun auf den Bildern einfach mal eine Variante mit meinem Lieblingsgürtel von Gucci gezeigt, ich finde die Kombi wirklich super – alles harmoniert so schön, oder was meint ihr?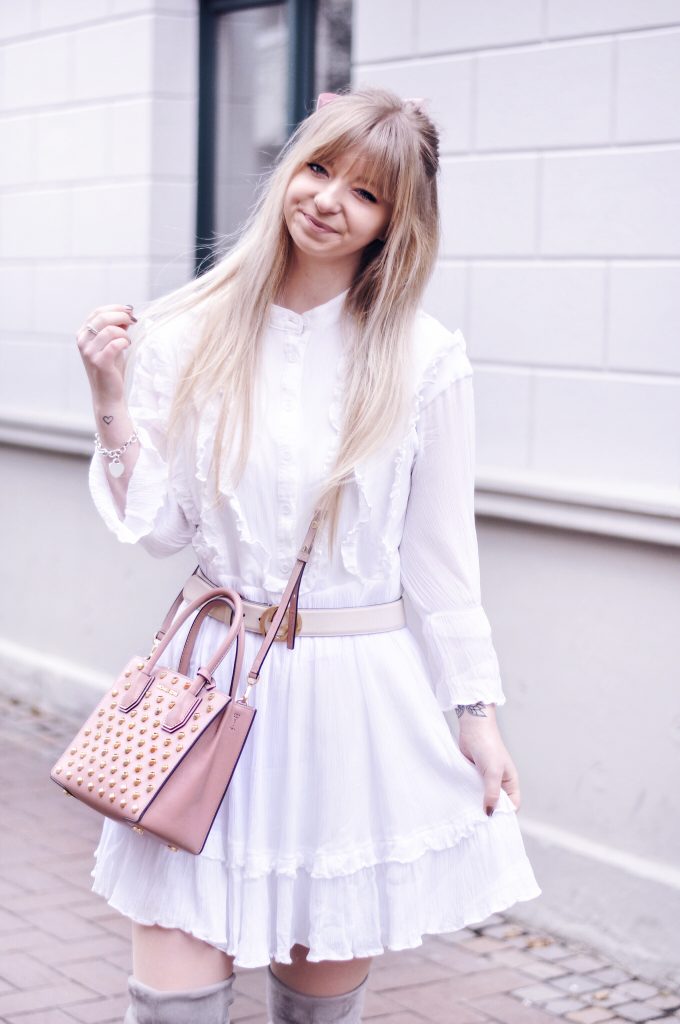 HOW TO STYLE A GIRLY OUTFIT
Neben der Kombination mit dem Gürtel habe ich mich für meine grauen Overknees entschieden, die einfach direkt warm halten bei den noch kühlen Temperaturen und eine schöne Figur durch den kleinen Absatz zaubern. Ebenfalls habe ich meinen rosanen Long-Blazer von Zara kombiniert sowie passend dazu eine rosa Handtasche von Michael Kors.
Wie gefällt euch das Outfit?
Save -20% with my Code "LARAG20" on na-kd
*In liebevoller Kooperation mit NA-KD Fashion. #prsamples